Written By  KELSEY KLOSS Elle Decor
"Smart home" and "green home" are now nearly synonymous.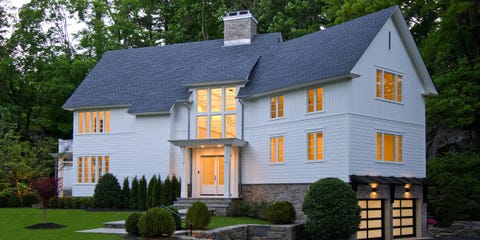 With the recent sale of "Real Housewife" Shannon Beador's über-eco-friendly Orange County mansion, it's clearer than ever that selling a home is about more than just a prime location and pretty paint colors. Being green is a major selling point, too.
Beador's estate came with seriously impressive features like organic wallpaper, allergen-free floors, buried crystals and hospital grade air. Super neat, but not exactly mainstream. That got us wondering: What other fascinating green features may we be missing out on?
To find out, we researched the latest green home trends, and spoke with Sabine H. Schoenberg, host of "Sabine's New House" and the designer behind what's been dubbed the "smart house of the future" — an incredibly sustainable home that was just built in Greenwich, Connecticut.
Read on for the savvy technology that you probably never thought about, and snag some of that green living for yourself.
Energy Conservation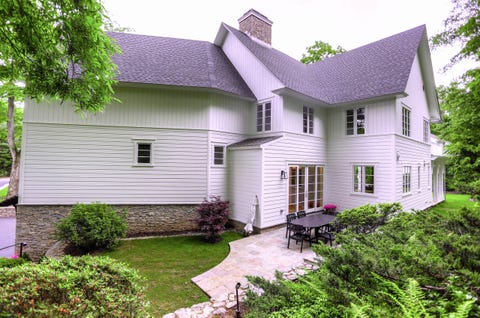 The sustainable smart house in Greenwich, Connecticut, designed by Sabine H. Schoenberg.
The Greenwich house has roots that are planted deep — 450 feet, to be exact. Two loops extend far into the ground as part of a geothermal system, extracting the constant heat of the earth to heat the space.
"We used a geothermal system for heating and cooling," says Schoenberg. "It is controlled by a specialized computer that optimizes production and output control, only producing the energy needed for the home at just the right times."
Geothermal pumps use 25 percent to 50 percent less electricity than conventional systems, according to the U.S. Department of Energy. That equates to an energy bill that is about 40 percent of a conventionally-run house's bill, says Sabine. Plus, since there are no outside condensing units, like an air conditioner, you don't have to worry about air pollution.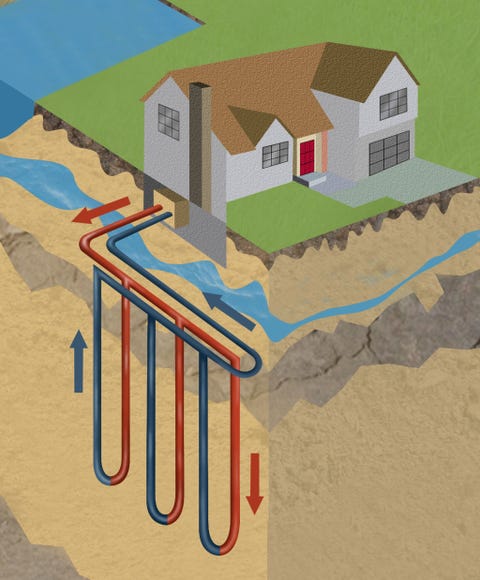 For pinpointing the temperature of the indoor spaces, Schoenberg turned to smart thermostats, which learn a homeowner's patterns (like when they're home and when they're away) and adjusts heating and cooling accordingly — typically within just two weeks.
"In terms of energy efficiency, smart thermostats are a must," says Schoenberg. "They tailor temperature settings to homeowners' individual comfort settings when they are actually at home and reduce energy consumption when they are away."
There are two types of smart thermostats that can do this: A geosensing thermostat (like the Lyric T5 Wi-Fi Thermostat) that detects the presence of your phone, assuming it's always on you. The other type is a motion-detecting thermostat like the Nest Thermostat, which you can actually program to serve as a motion detector, too.
Water Conservation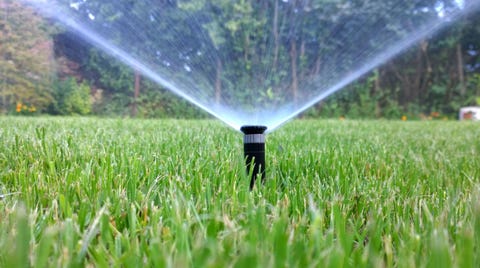 Recent droughts across the United States have turned water conservation from a pleasant thought into a necessity. Even if the law isn't cracking down on your water use, there are a few cutting edge, water-conserving features that can help you save money and do something nice for Mother Nature.
The Greenwich house, for example, has a smart irrigation system controlled by the Rachio smart irrigation controller ($250), which allows for tailored watering.
"Out are the old irrigation systems where you have to set up certain zones, times and lengths of watering, or rain sensors that only know when it's already rained," says Schoenberg. "The smart irrigation system fine-tunes its watering to the amount of light and soil condition at each of its 16 zones, and responds to the local weather forecast, even before it rains."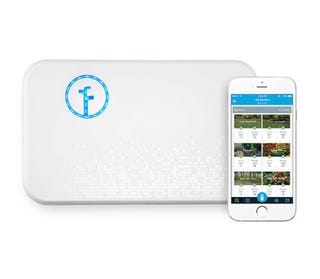 This system guarantees savings of nearly 40 percent on water usage.
Inside, you can watch your water consumption by installing a smart showerhead, such as the Hydrao, which just debuted at the Consumer Electronics Show (CES) this year. The showerhead connects to an iPhone or iPad app so you can set alerts in intervals (think five gallons, seven gallons or 10 gallons).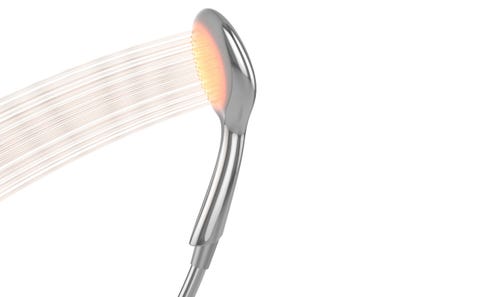 As you reach each interval, LED lights illuminate in various colors to remind you how much water you've used. The lights are operated by a tiny turbine that uses the running water to supply electricity. You can pre-register now for the showerhead to be the first to know when it hits the market.
Solar Power
Solar panels aren't possible for everyone, based on budget, time and regional climate. There are little ways, however, to incorporate efficient solar power into your home.
Take GoSun Grill, a solar barbecue that debuted at CES this year. The grill can fry, bake or boil a meal for up to eight people sans fuel, using only energy from the sun. Solar panels in the grill transfer energy to heat pipes inside, and voilà! You have yourself an energy-efficient meal. The product is currently in production and will be available for $599 later this year.